Welcome to Short Story Club
It's like a book club, but for short stories! RSVP below, read a short story, join a live discussion with the author on Zoom.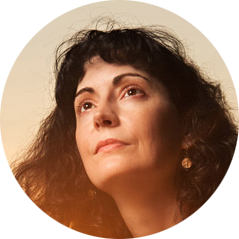 Live Q&A with Martha Wells On Murderbot
July 21 at 5:30PM PST / 8:30PM EST
RSVP NOW
ABOUT THE STORY
We'll distribute a special short story that was previously only available to those who pre-ordered Wells' latest, Network Effect. We encourage anyone familiar with Martha's Murderbot Diaries series to attend.
ABOUT THE AUTHOR
Martha Wells (marthawells.com) has written many fantasy novels, short stories, media tie-ins (for Star Wars and Stargate: Atlantis), and non-fiction. She was also a lead writer for the story team of Magic: the Gathering.
The Murderbot Diaries has won the Hugo Award, Nebula Award, Alex Award, and Locus Award. It was both a USA Today and New York Times Bestselling series.
CHARITY SUPPORT
Proceeds will be used to make donations to a cause. In the past, we have donated to local bookstores and PPE for Covid-19 healthcare workers. We're currently evaluating social justice organizations for our next set of donations.